Many people report having drier and more delicate skin in the winter seasons. From a holistic point of view, here are some tips to make sure your skin stays strong and healthy all year round!
Hydrate


Drink water every day. As the months get colder, there is less humidity in the air. The moisture in your skin, therefore, evaporates more quickly when it's exposed to the cold. Water is the most important element in our bodies – it makes up over 60% of our body! So you need to replenish every day.To make sure you're drinking enough, keep a water bottle with you everywhere you go, and label it with the times of day (like in the picture!). It's an easy visual to help you keep track of what water level you should be drinking towards. Second, hydrate your skin topically by spritzing distilled or pure spring water on your face every morning. I personally use a rose hydrosol (distilled rose petals in water – smells heavenly!), but you can make your own facial mist using geranium essential oil diluted in water (12 drops oil in 2oz distilled water). Geranium is effective in skin healing, hydration and repair.
2. Protect
Now that you are hydrating your skin inside and out, you should also consider protecting it from the outside elements – cold wind and dry air. Skip the lotion, which is too thin for deep penetration and protection.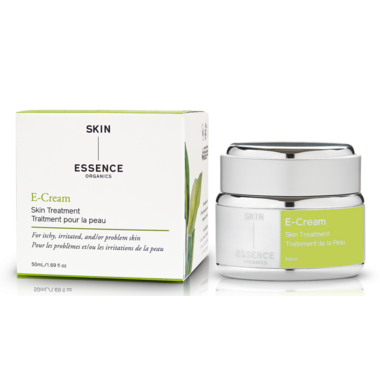 Instead, use a balm, which is a mix of nourishing oils and beeswax meant to hydrate and protect the skin from outside elements. My favourite is called E-Cream by Skin Essence.  We sell this at the clinic and here is why you need to get it – 1. All organic ingredients, without any chemicals, synthetic preservatives or fragrances. 2. It contains a blend of hydrating oils like rosehip and jojoba, along with anti-inflammatory herbs like chickweed and nettle to help heal damaged skin. And 3. It contains enough zinc oxide to provide you with a natural sunblock effect of 30 SPF.
3. Nourish
Finally, keep your skin strong and healthy through the foods you eat. Focus on foods high in essential fats like avocado, walnuts, chia seeds, hemp seeds, olives, cold pressed organic oils or salmon.  
Essential oils provide elasticity and flexibility to the skin, helping reduce damage from winter weather. Foods high in sulphur – like onions, broccoli, garlic, asparagus and cabbage – keep your skin strong, and keep your liver running smoothly. A healthy liver means healthy skin.
4.  Professional advice 
Qualified advice is what we all seek. Dr Nayumi, ND is our naturopath here at pōm Health and Wellness and offers 15-minute consultations that can start you on the right path to improving your skin. Call or email us today to book an appointment.
Start the new year out right and put your best face forward!
-Emily